"Job Interviews are like First Dates. Good Impression Counts.
Awkwardness can occur. Outcomes are unpredictable."
There is something very interesting about the recruitment process in Germany. There is not always a lot of agreement that first time and hence the second interview. Getting a call for a second interview is a two-edged sword. It gives you a chance to delve deeper into the requirements of the position you have applied for but at the same time it is always difficult to live up to the standards you have set in your first interview as the expectations on the other end is obviously high given that you have gotten a call for second interview.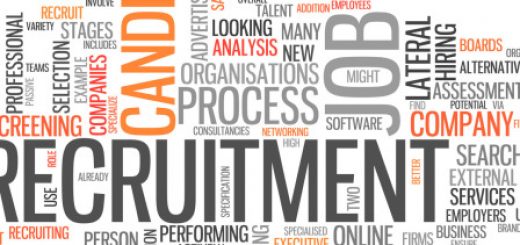 As expert headhunters in Germany, one thing you need to focus on while on the second interview is to prove that you are the right person for this specific role. They have already tested your basic knowledge in the first interview and hence all that is left for you to do is understand the role in depth and justify yourself for the role as the questions in this interview will be more specific and to the point.
From a top german recruitment agency, here is a list of 7 questions that you need to prepare for in order to crack that second interview:
Q1 - Can You Walk Me Through Your Resume?
Now when an interviewer says this, he is not interested in knowing what you have done. He is only asking for the information in the resume that caters to his interest, in other words in order to know whether you are fit for the role or not. Any good resume walkthrough has to be succinct, lasting not more than 5 - 10 minutes. Share one of your major achievements which are relevant to your current discussion. Talk about the results of your initiatives, feedback received and quantifiable results if possible.
Q2 - Why You Want To Take Up This Role And Company?
Ahh! The classic. This is the point where you need to show the painstaking research you have done regarding this company. The interviewers usually judge you on the sincerity of your answer here. You not only have to tell them how great their company is, take this chance to also propose yourself as a part of their company highlighting your own skill and knowledge that would just make you a perfect fit for the company.
Q3 - Tell Us Something About Your Short Term And Long Term Goals
The question that a recent graduate is usually asked is "Where do you see yourself in next 5 years?" The only motive behind this question is to make sure that your future goals coincide with the overall organizational goals. So in order to answer this question, you need to lay down your objectives and goals at the same time showing them how your goals and current skills would help them achieve their organizational goals. Preparing for this question would also give you an idea whether you see yourself in this company or not.
Q4 - Have You Ever Worked As A Part Of A Team?
As clear as it can get, it typically seeks to find how good you are while working in teams. To answer this, you need to pick real life scenarios of your work and provide a brief summary of what roles you played while in a team, the challenges you faced and lessons learned. This would give a feeling that you are willing to work in a team and are not scared of small hiccups.
Q5 - Have You Ever Found Yourself In The Middle Of A Conflict And How Did You Handle It?
Conflict is a part of the work environment. Saying that you never had a conflict would be a mistake as nobody is that perfect. The answer to this question is crucial as it gives the interviewer a clue about your self-awareness, personality and how effective you are in managing challenging situations. Quote a genuine conflict as there is nothing to feel bad about. But you can practice caution in picking the conflict. Avoid picking something drastic, rather pick a genuine difference of opinion.